'Her heart is pure', says man who married an acid attack victim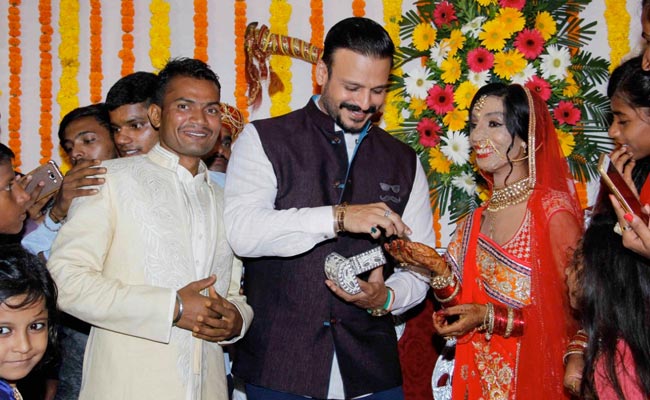 Today we bring to you a heartwarming story of Rahul and Lalita which has set an unprecedented example of social acceptance and kindness.
"Did not know a wrong number would change my life," said an elated Rahul Kumar while appreciating the inner beauty of his wife, an acid attack survivor, Lalita Benbansi.
26-six-year-old Lalita had been the victim of an acid attack in Azamgarh, Uttar Pradesh.
Fate turned fearful for Lalita in 2012 when her cousins threw acid over her due to personal enmity. Owing to complete face burn, Lalita underwent 17 surgeries. Her treatment will now resume post her wedding.
Lalita and her wedding with her suitor Rahul is no less than a Bollywood story. It happened with a wrong number when the latter dialled the former's number accidentally. The flower of love blossomed between the two and after two months, the couple decided to get married.
"I am feeling very happy. I had never thought that I would ever get married. He, even after knowing about the truth, still remained on his decision to marry me," said an overwhelmed Lalita.
Rahul, while praising Lalita's inner beauty, said her heart is pure and that is what matters the most.
Saahas foundation, an NGO overseeing Lalita's rehabilitation is excited, as many from the film industry came forward to help the victim.
Actor Vivek Oberoi graced their wedding and also gifted the couple an apartment. Designer duo Abu Jani and Sandeep Khosla prepared Lalita's attire and presented her a wedding necklace.
"I wish they stay happy together. Rahul loves her truly. He was telling me that their love story is filmy. It was a wrong number and then they became friends. Now they are starting a new life. Lalita is a strong girl. I met Lalita when we had an awareness programme held by Saahas foundation," said Vivek.
Shaadi Live wishes the couple a very happy married life!