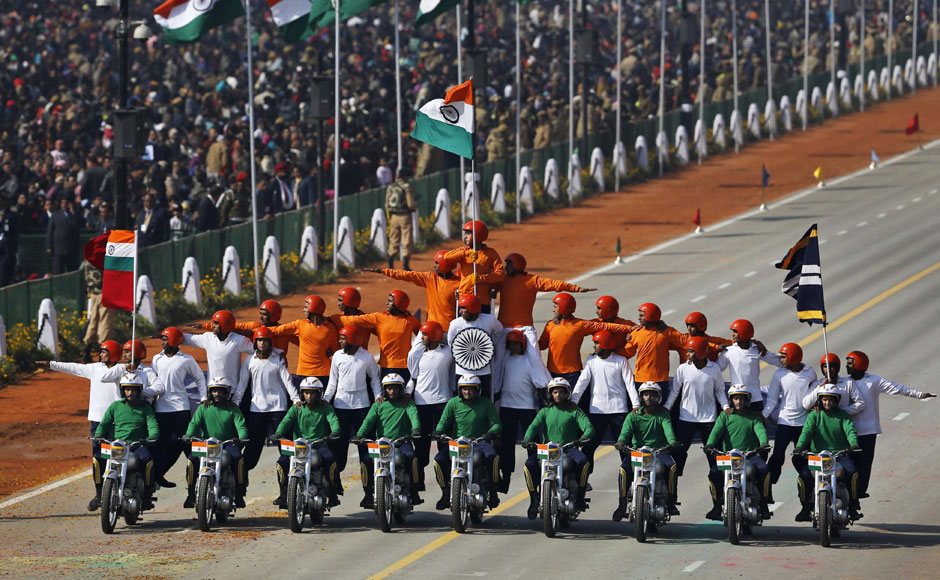 Republic Day is the biggest festival of national importance in India along with Independence Day. On 26th January 1950 the constitution of India was adopted and India officially came to be known as "Republic of India". The festival is celebrated across the length and breadth of the country with great fervour. However, there are also many people who end up doing nothing due to lack of ideas of celebrating Republic Day. So you don't have to treat 26th January as yet another day off from office we have got 4 wonderful idea for you:
1) Read a book or watch a movie on India
Do you know your country really well? Think about it. For a country as diverse and large as India every book you read about India will help you build a better understanding of your country. Some of the books you can definitely give a read this Republic Day are India After Gandhi, A Passage to India, Freedom at Midnight. Alternatively, if you are not a books person movies like Gandhi, Baghat Singh, Rang De Basanti are a perfect match for patriotic emotions on 26 January.
2) Join the local Republic Day celebration
Our constitution empowers us with the right to be governed by democratically elected leaders. Therefore, Republic Day is of utmost significance for every citizen and State celebrations happen in every village and town. If you have never been a part of the Republic Day festivities, this is the year you should attend one. The cultural show consists of performances by school kids, folk artists and parade by the police personnel & NCC cadets.
3) Volunteer for a cause you believe in
Come Republic Day or Independence Day our WhatsApp inbox and social media newsfeed is full with patriotic messages and pledges. As a citizen of the country where a large section of the population is still underprivileged, a simple act of kindness can go a long way in the improvement of our society. A lot of NGOs will organise special drives this Republic Day, volunteer yourself for the cause you really care about whether it is cleanliness, environment or fight against hunger. At the end of the day you will surely have a lovely sense of accomplishment.
4) Watch the Delhi Parade Live
Delhi Republic Day Parade is one of the most viewed events in India. It is a showcase of India's military muscle and cultural heritage. The event is headed by the President of India and attended by the political leaders and dignitaries from around the world. Cultural Tableaux are the highlight of this parade as it showcases the diversity of our great country on a national stage. So if you can't go out for any Republic Day activity tune into Doordarshan at 9 AM and enjoy the 4 hour show from the iconic Raisina Hills!