Malhar and Tarun are Back on Air!
By
Vipasha Pillai On
Participate in our Contest and stand a chance to WIN an iPad Mini. All you have to do is watch this TVC and answer a simple question…
Contest Question: "Like Malhar & Tarun how many people have found their Partner on Shaadi.com?"
And the WINNER is Dipen Atara
Congratulations! You win yourself an iPad Mini!
41

RESPONSES
find your special someone
Youtube
Facebook
#Shaadi Celeb: "I think our relationship has worked only because I speak a lot and he quietly listens. So the secret to our happy married life is that Ajay doesn't say much." - Kajol on her life partner Ajay Devgn

What's the secret ingredient that contributed to the success of your relationship? 😊 ... See MoreSee Less
Bishnu Priya, Nilam Torane and 917 others like this
D Srinivas RaoOne of the best, gorgeous, beautiful, excellent & superb couple of bollywood. God bless them.
1 day ago
Twitter
Dear Friends of the Earth, It is completely OKAY to be single! :) #Shaadi Live Read More: goo.gl/FodivL
Jab Palak Met Paneer, Love happened! 😌💞 #JHMS #FindLoveOnShaadi @iamsrk @AnushkaSharma @RedChilliesEnt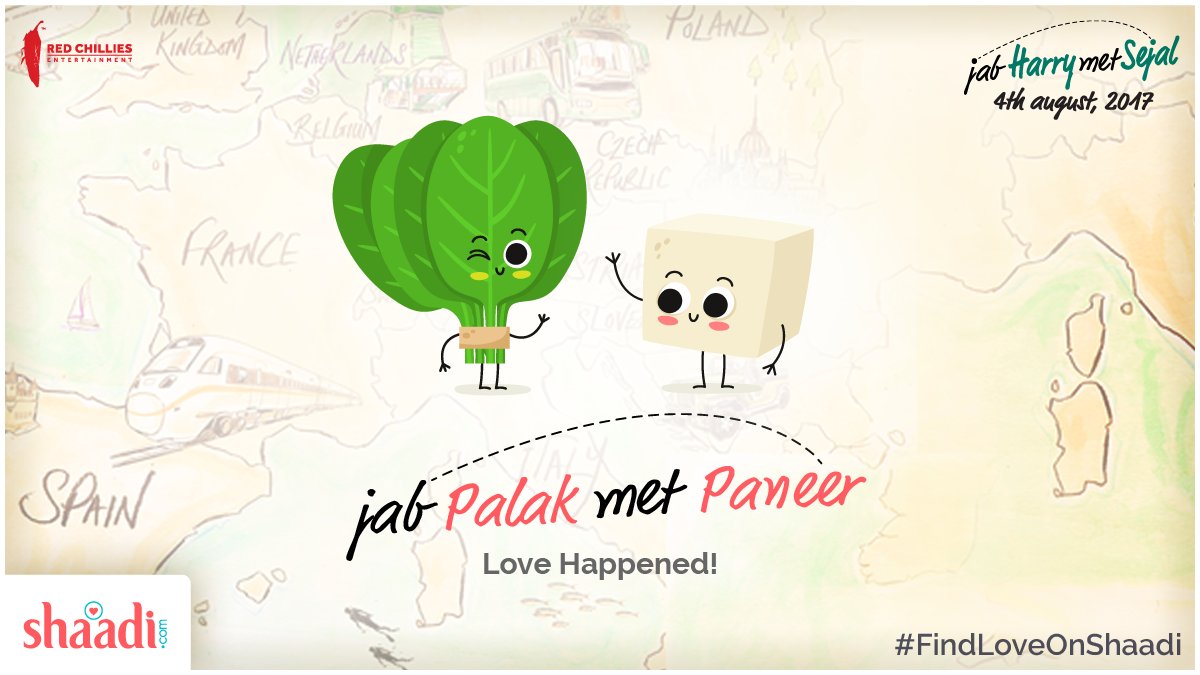 Meet the adorable @ShaadiDotCom Success Story couple: Mohnik & Poonam! :) #FindLoveOnShaadi #JHMS4Aug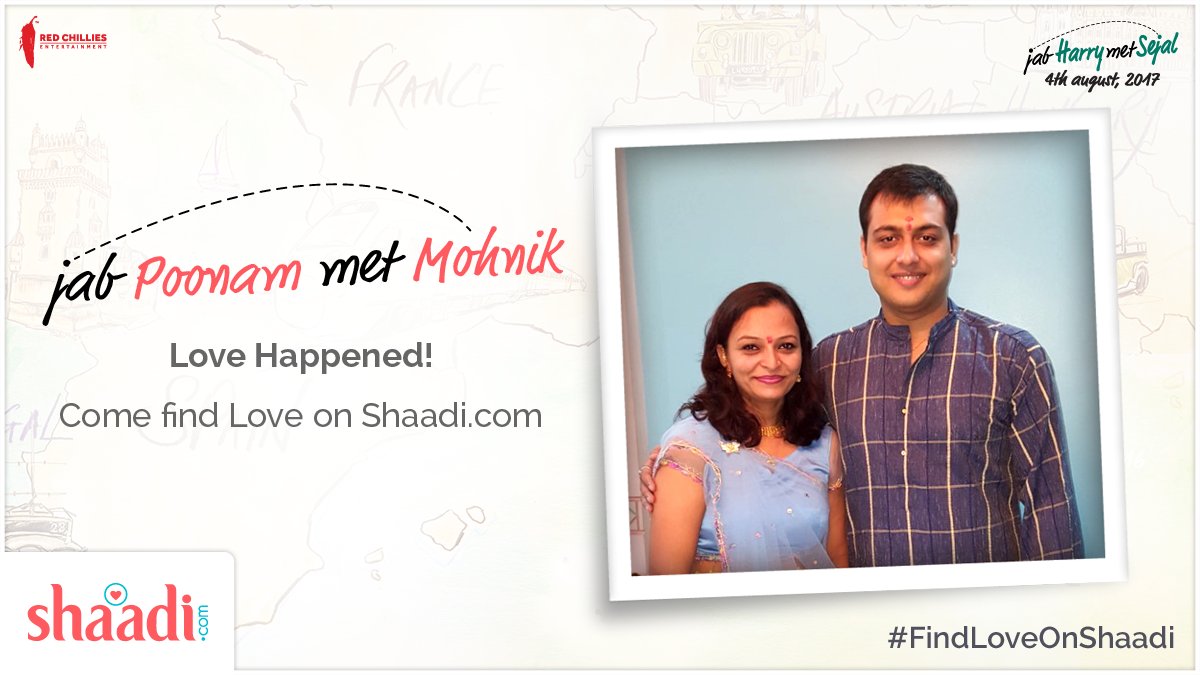 Some people are just meant to be together! Shaadi.com just brings them together! #JHMS4Aug #FindLoveOnShaadi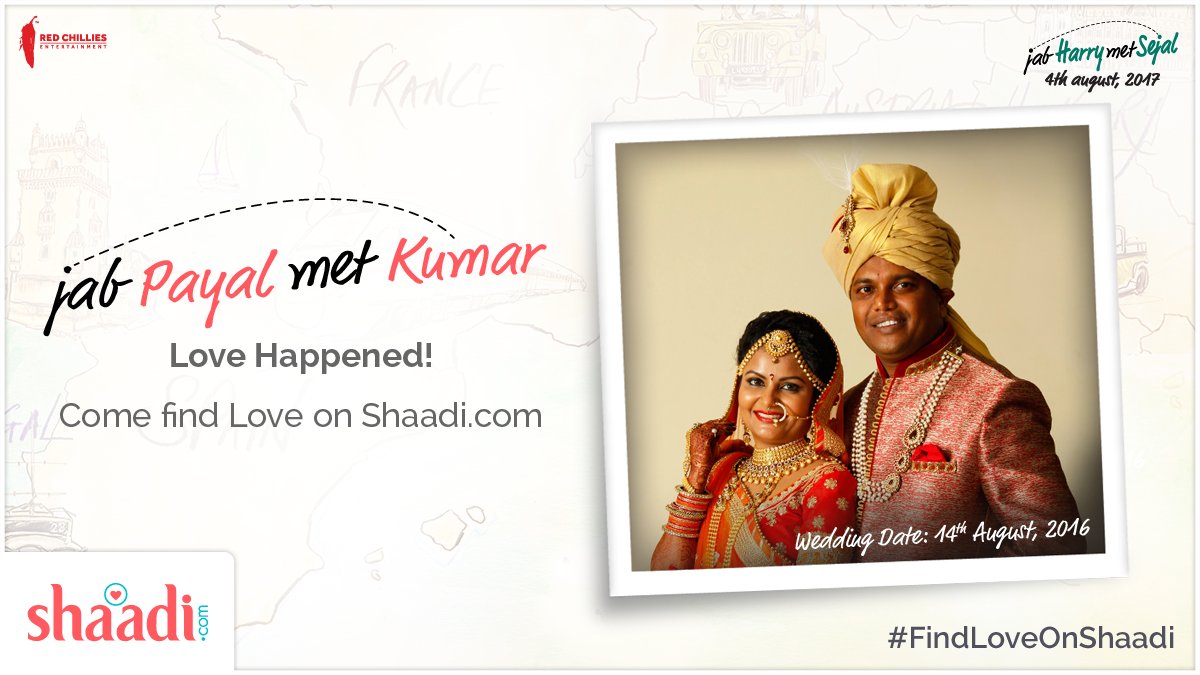 Do you know anyone who has found a life partner through Shaadi.com? :) #FindLoveOnShaadi #JHMS4Aug @RedChilliesEnt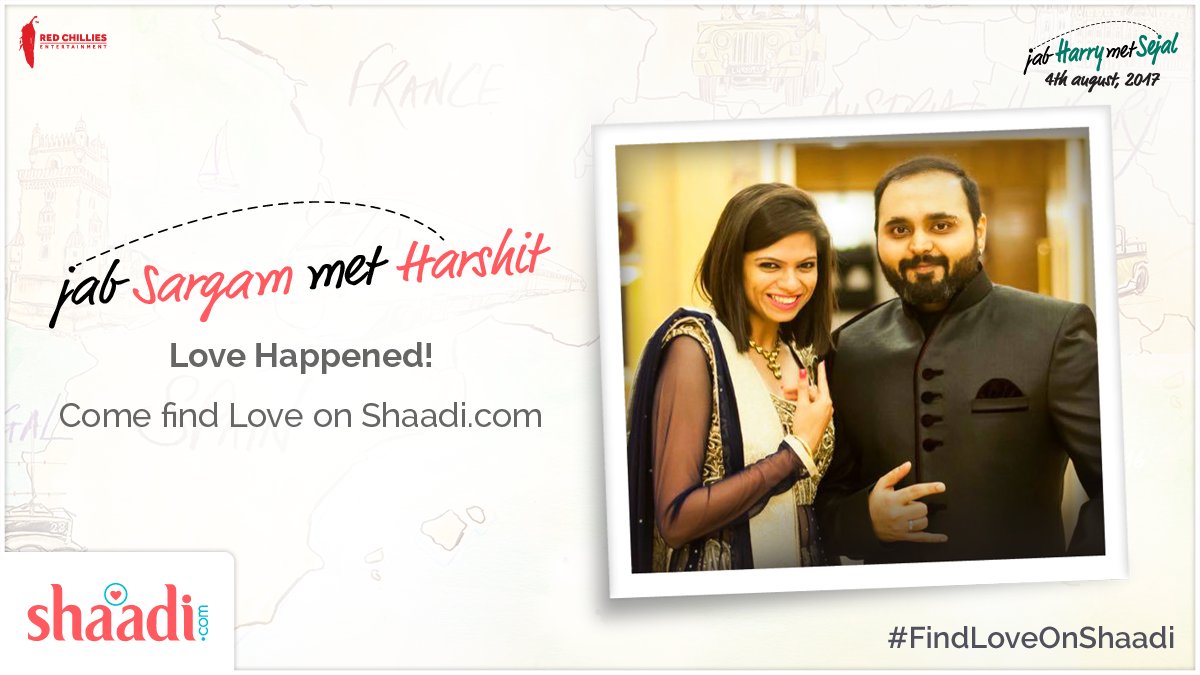 Because each story is special! :) #JHMS4Aug #FindLoveOnShaadi @RedChilliesEnt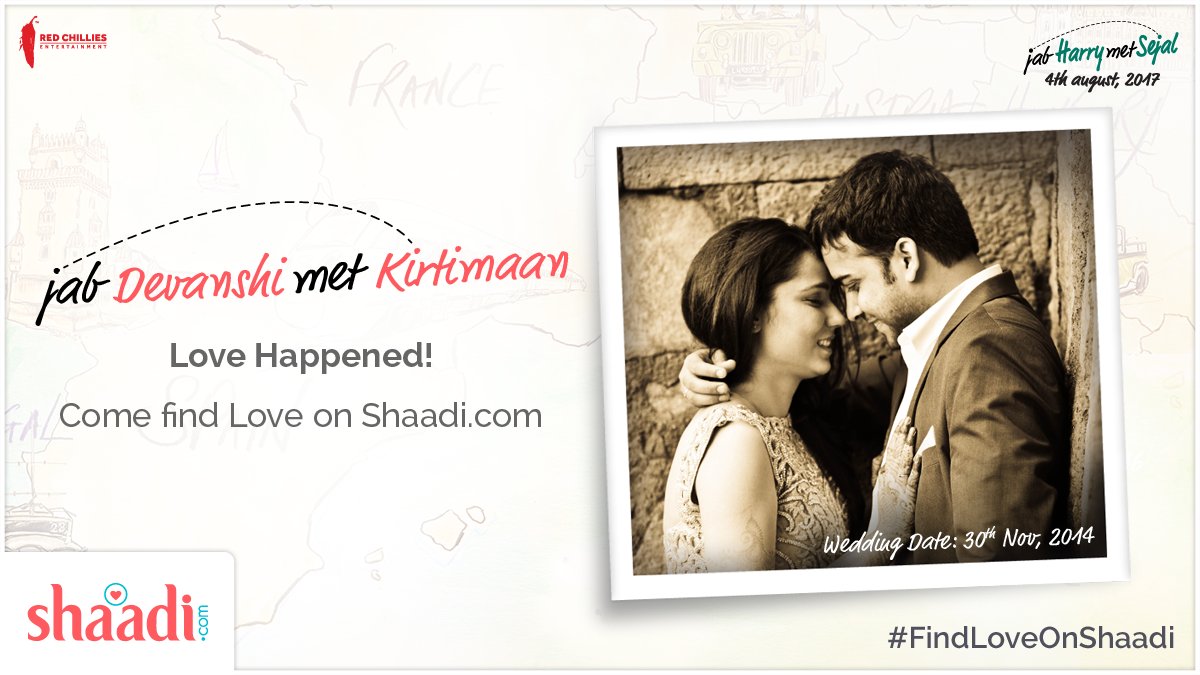 ....and love happened :) #FindLoveOnShaadi #JHMS4Aug @RedChilliesEnt
A pair like no other! 😇 #JHMS #FindLoveOnShaadi @RedChilliesEnt @iamsrk @AnushkaSharma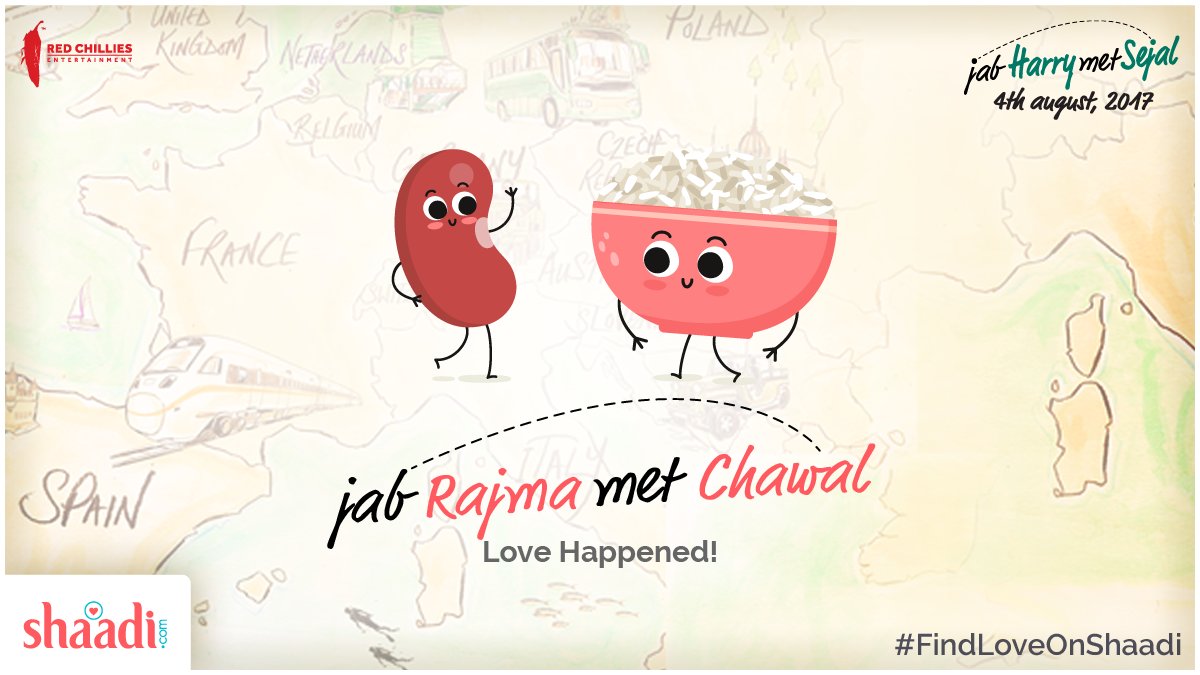 It's time to back Indian Cricket Team at the biggest stage of all - World Cup Final! #WWC17 #INDvsENG @BCCIWomen @cricketworldcup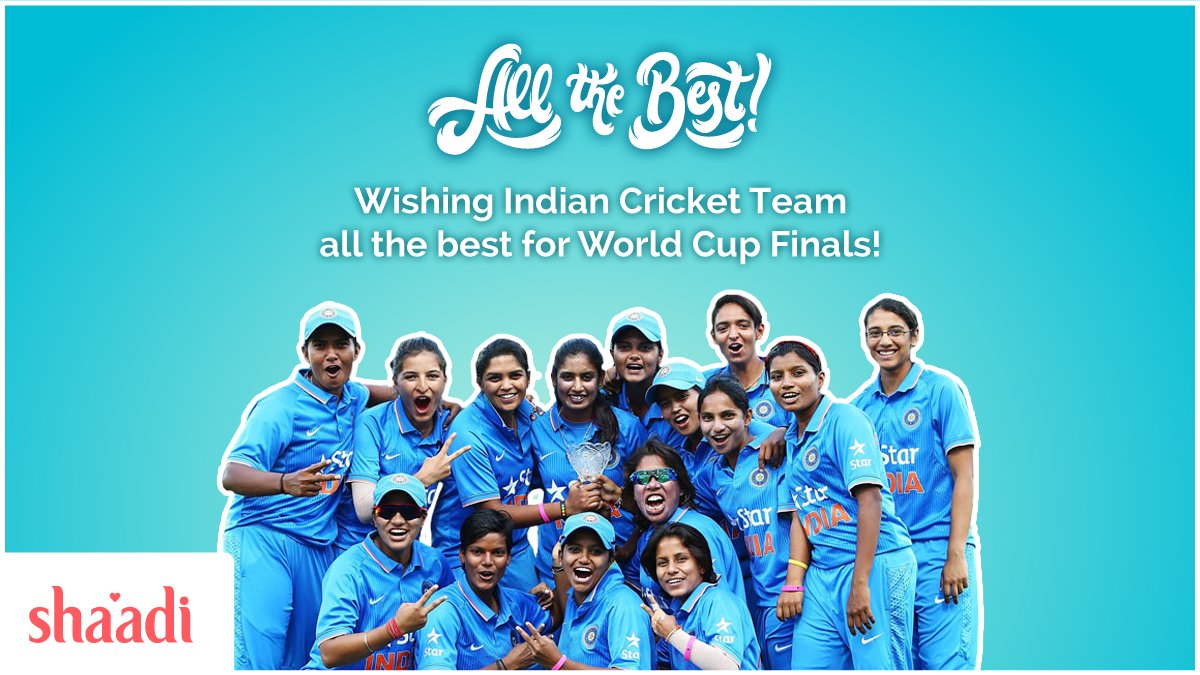 Dating a younger person is full of surprises! Do you agree? ;) Read More: goo.gl/6nqyfw #Blog
Follow us on Twitter
Archives