Attractive Couples More Likely to Have Daughters
By
Vipasha Pillai On
Single girls have always grumbled that good-looking men are difficult to find. But science may have just proved them right – because beautiful women are more likely to have daughters, says to a study. This is because parents tend to pass on genes that determine looks.Dr Satoshi Kanazawa, of the London School of Economics, analysed data from a survey of 17,000 babies born in Britain in March 1958 and tracked them throughout their lives. At the age of seven, their attractiveness was rated by their teachers. When they reached 45, they were asked about the gender of any children they had. Those rated as attractive were equally likely to have a son or daughter as their first child – but the unattractive sorts were more likely to have a son. A previous study of 2,000 Americans suggested that women are becoming more beautiful over the generations because attractive women have more children than those who are not so attractive – and a higher proportion of their offspring are girls. Dr Kanazawa believes beauty, is of more benefit to a woman than a man, and so it pays for attractive women to have daughters. But
couples
blessed with strength and aggression rather than looks are better off having boys, as these characteristics are of more use to males.
Courtesy: Dailymail.co.uk
meet interesting singles
Youtube
Facebook
Shaadi Celeb: "A lot has changed most definitely and for the better." - Amrita Rao

Life after marriage depends on what you make out of it. Do you agree? ... See MoreSee Less
Bharti Singh, Kulsum Sayyed and 23 others like this
Lovely SinghLife shaadi ke badd suru hoti hai phle to kushh bi nahi hai life patner kya hota hai our kyu hota hai iski smj shaadi ke badd aati hai jenab ji mai smjta hu love is life only wife..is life..
22 hours ago

· 1
Louiz BrandI'm single searching for nice and caring woman for serious relationship that can lead to marriages
14 hours ago
Deva Mishram 35 busnessman from up india mujhe ek sajhdar lady chahiye life partnr dyborsed & Bidow bhi chalegi
18 hours ago
Twitter

@ShaadiDotCom remembering those vows.....awsm contest it was...played my heart out.fingers crossssed.waiting is gettting more exciting.😁😁😁


@ShaadiDotCom is worst, blocked my account since its been a free membership and asking for a letter head from thaluk office to reactivate

@ShaadiDotCom kya bemisaal placement hai. taaliyan pic.twitter.com/Wh5s5sm1C9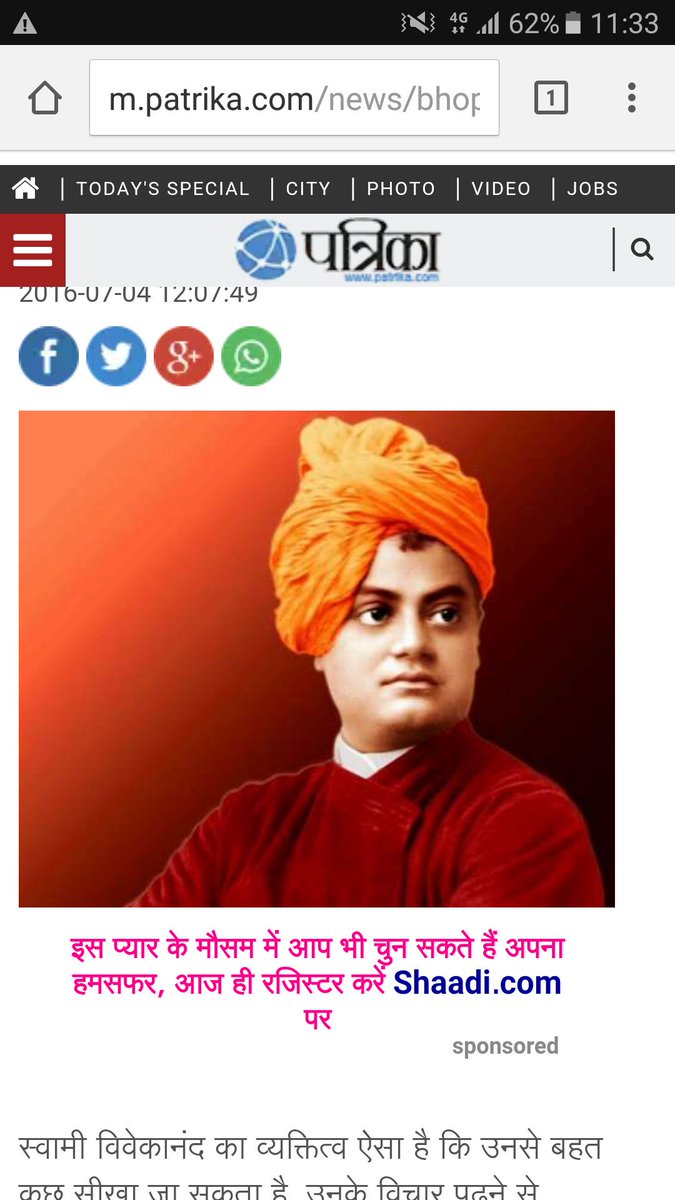 #MyShaadiVows: Double the friends, double the joy! :) pic.twitter.com/T5Kgnxj9L4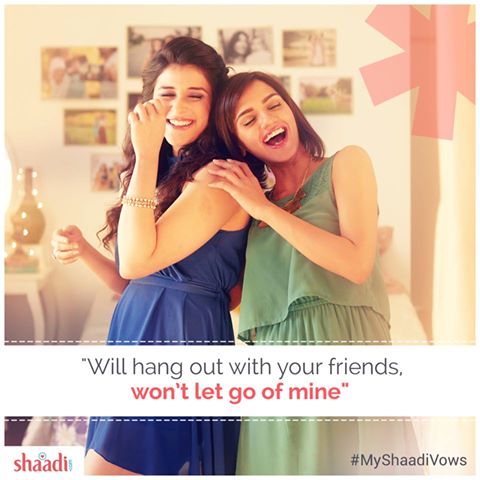 Follow us on Twitter
Archives